EDDO STERN

Eddo is a true wizard and someone I'm fortunate to have had as a professor, mentor, and personal friend. Experience his practice here.
VIETNAM ROMANCE
Animator / Illustrator / Graphic Designer
In order to increase visual interest and an illusion of density for the cities I constructed the "parts assembly kit" for generating unique tourists, locals, and buildings.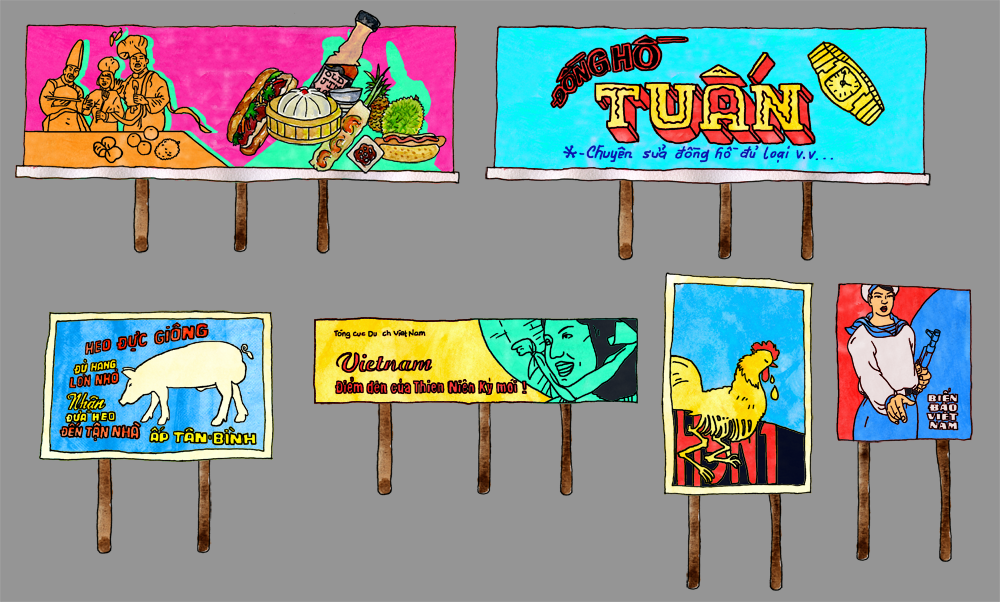 MONEY MAKING WORKSHOP
Graphic Designer / Illustrator
Illustrations created were translated from various photos taken from playtesting.



WIZARD TAKES ALL
Animator / 3D Generalist / Graphic Designer

I designed puppets in Illustrator, extruded their vectors into 3D models, and animated them in Maya.